Flood Restoration for Homes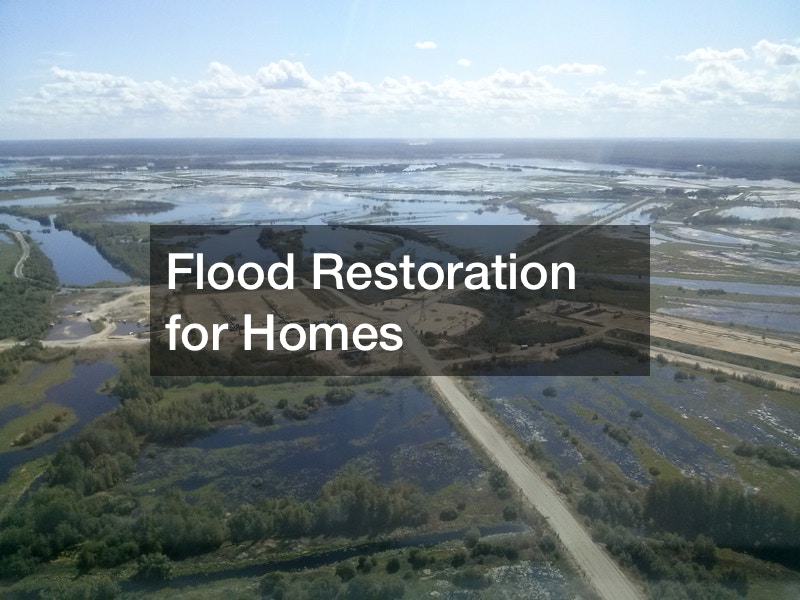 Flood Restoration for Homes

Flooding can damage houses and create numerous costly problems with utilities and safety. This article will explain how to approach flood restoration for your home.
Flooding can be caused by spring melts that overflow rivers, storms, leaking water pipes, and more. This can lead to damage to the property o more significant bodily injury. When dealing with flooding damage, it's important to get help from a flood restoration service that can professionally resolve any problems to the home.
If flooding is minimal, you can clean up most of it yourself and get any structural problems addressed by a utility company or other contractor. You'll need protective equipment like rubber gloves, goggles, and an N95 mask. Having a sump pump or other heavy-duty vacuum can significantly cut down on work time.
Open all the windows and doors and bring in large fans in the flooded area to permit airflow. This will aid in drying the area and dispelling the room of airborne molecules that are potentially harmful to people. Also, it's important to shut off the home's power to reduce the risk of electrical accidents.
Once you have access to the room, you can assess the damage. The most vulnerable areas are the ones with wood and insulation. The insulation behind walls can be soaked and, over time, grow harmful mildew and mold.
Again, the easiest way to tackle flooding problems is to contact your local flood restoration service. They'll do the best job of assessing the damage and resolving issues. Get a referral from a loved one or do some research on Google to find your best option.
.