How Can I Upgrade My Homes Style?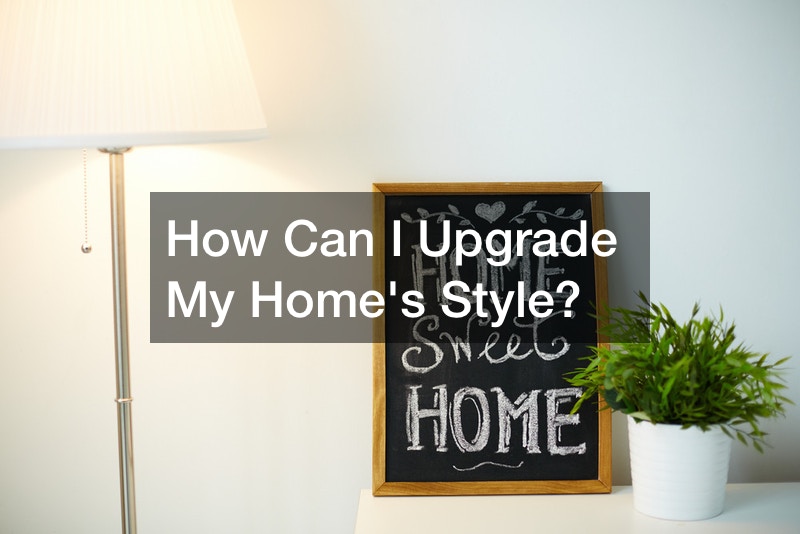 How Can I Upgrade My Homes Style?

If you're not a fan of your home's curb appeal, there are a few key ways you can boost your home's style. Boosting your home's style and curb appeal can be a big selling point and add value to your home. It can also make it easier for you to enjoy your time there, entertain guests, and be proud of being a homeowner! Below are several tips you can use to upgrade your home's style and improve its look and functionality.
1. Repair Your Roof
It's important to repair your roof if you notice any signs of leaks within your home, cracked or falling tiles from your roof, or mold or moss growing on your roof. Repairing your roof is essential to protect against the elements and keep your home from becoming damaged. New roofs can also add a unique style to your home, whether it's contemporary or rustic. For instance, you can opt for a modern roof made of PVC, or a Spanish-style roof with terra cotta tiles. Both of these are gorgeous and can be installed with the help of a residential roofer! By getting help to initiate roof repairs, you can get rid of the eyesore covering the top of your home.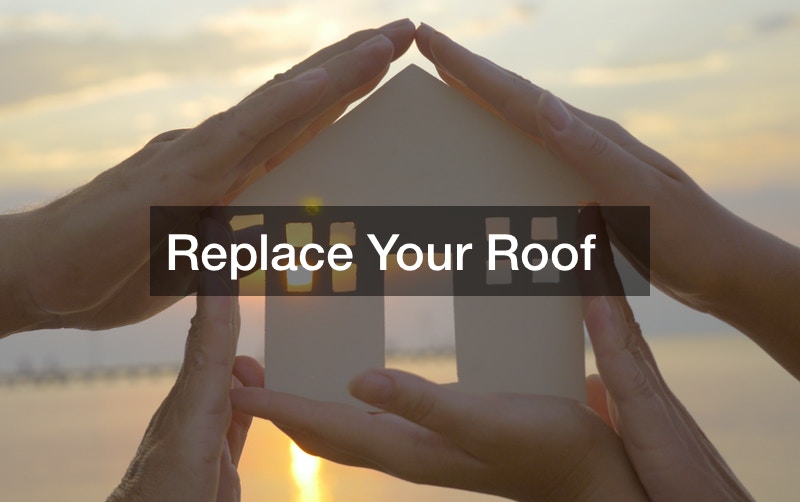 2. Replace Your Roof
The cost of a new roof might be a bit pricey, but it is well worth the investment. A new roof can last for up to 25 to 50 years, and they can complement your home's style and also add a classic or modern look! For a bigger home renovation project, you can also contact residential roofing services to change the pitch of your roof and create a dramatic, angled look.
For the best modern roofing materials, opt for Asphalt, Cedar, and Slate. For more rustic roofing materials choose from corrugated metal, Tamko shingles, terra cotta, and rustic hickory or redwood. Replacing your roof isn't just a good way to add style, but it's also necessary if your roof is older than 20 years.
3. Consider Stucco Remodeling
Having stucco on the outside of your home is a beautiful way to add style, while also adding a layer of protection to the outside of your home. Stucco remodeling services can help you achieve a stone-work look to your home, or repair existing stucco on the exterior of your home. Stucco is a mixture of cement, limestone, sand, and water that is placed as a thin layer on the outside of your home. It is designed to resist harsh weather and elements and is highly desired by new homeowners for its beautiful textured properties.
4. Replace Your Siding
If you have siding on the exterior of your home and notice missing siding, mold growing in between the slats, chipped siding, or cracks, it might be time to replace your siding completely. Fortunately, replacing your siding can be a great way to spruce up the look of your home, and add style through a variety of colors and finished. Some siding that is unique includes metal and natural wood siding. Whether you choose to replace or repair your siding, it's a good idea to check with your local homeowners association and get their approval to continue working on your siding.
5. Wash Your Siding
If your siding is fairly new, it's still a good idea to maintain it in order to extend its life. Even low-maintenance vinyl siding has to be washed and maintained from time to time. In order to prevent dirt build-up on the outside of your home, make sure to power wash your siding using a pressure washer. This saves you time and money as opposed to washing your siding with a regular garden hose.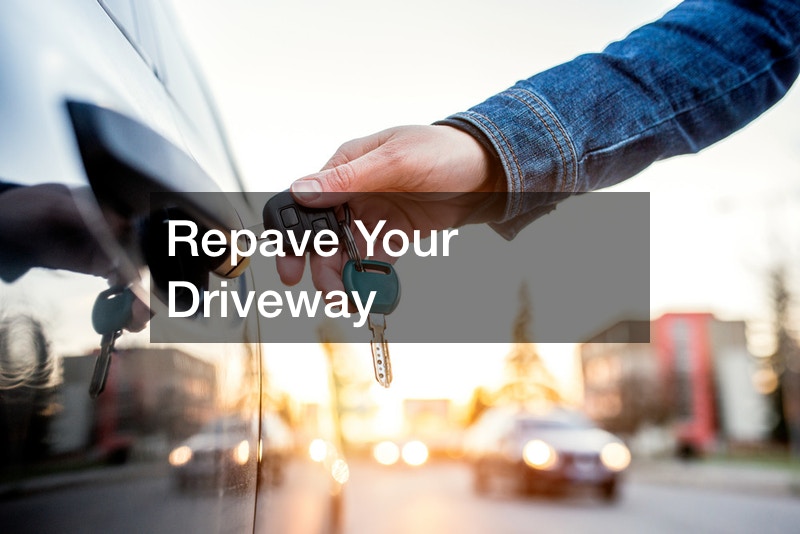 6. Repave Your Driveway
A damaged and cracked driveway isn't just an eyesore, it's also a hazard. A damaged driveway leaves you susceptible to trips and falls and can also damage your vehicle when driving or entering your garage. Get the help of asphalt paving services to help you redo your driveway and get rid of dangerous cracks and potholes. Uneven and crumbling driveways are also a hazard, and are some early warning signs that you need to put some work into your driveway.
7. Install a Sunroom
If you have a fairly large front or backyard, installing a sunroom can give you a space to relax, grow your favorite plants, and entertain guests without having to put up with the elements! Consider getting the help of sunroom installation services to add a functional space to your home, and spruce up your home's style! Sunrooms are also a great investment, as they can be used as a bonus room for future home buyers.
8. Install an Awning
Awnings are a great way to also protect your guests from the elements without having to do any major renovations. Awnings can be easily hidden away from sight, and when extended can come in a variety of colors to add style to your home. Install an awning to protect your guests from the rain, or provide shade during those hot summer months.
9. Paint Your Garage Door
Your garage door is one of the first things people might notice when they first visit your home. If you have a garage door with chipped paint, scuff marks, and scratches, this can severely damage the look of your home. Painting your garage door is a simple way to add style to your home, and it can be done in as little as an afternoon! You should opt for paint that is scuff-resistant and adds a layer of protection to your garage door.
10. Replace your Garage Door
When the painting isn't enough to improve the look of your garage door, consider replacing it altogether. Some modern garage doors that can add some unique style to your home include aluminum garage doors, horizontal plank garage doors, and garage doors with wood finishes. Replacing your garage door might also be necessary if you notice signs of wear and tear, lack of insulation, or if it has been severely damaged due to an accident.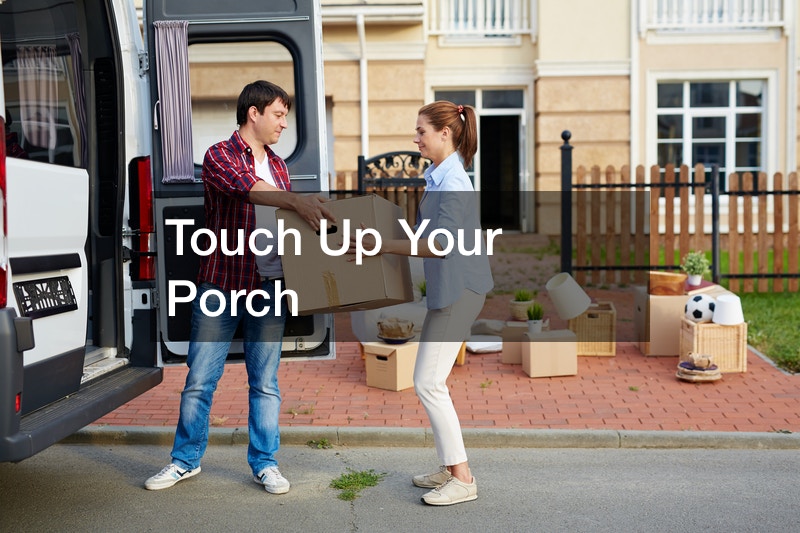 11. Touch Up Your Porch
If you have a porch on the outside of your home, consider yourself a lucky homeowner! Having a porch greatly increases the chances of potential homebuyers investing in your home! Unfortunately, a porch also requires lots of maintenance to have it looking great. Opt to paint your porch using beautiful bright colors such as white. Or, if you have a wooden porch, you should invest in staining and sealant to protect your porch from the elements. Clean up any cobwebs, update your porch furniture, and even add lighting to your porch. These are all simple, yet effective ways to add style and spruce up the outside of your home.
12. Invest in New Doors
Your door is the main entryway into your home, which means it will suffer after years of wear and tear. If your home is more than 20 years old and you've never replaced your doors, it might be time to consider a new door replacement. Doors come in a variety of styles and designs and can be the perfect complement to your home! Glass doors are the definition of modern and chic, while heavy wood or barn-style doors give a rustic or colonial feel to the home. You should also replace your door if it has been damaged due to a break-in, inclement weather, or for other safety reasons.
13. Invest in New Windows
New windows can be a great investment to your home, and can benefit both the inside and outside of your home! Low-e windows keep your home cool during the summer months by not allowing harsh sunlight into your home. They also keep your home warm during the winter months, meaning you save money on energy costs! Modern window styles that are popular include casement, double-hung windows, and even window walls. For a more traditional style, opt for bay windows or paneled windows. Your windows should be replaced every 15 to 20 years, but do require regular maintenance. In addition to replacing your windows, make sure to continue to wash them, touch them up with paint, and replace them ahead of time if they are cracked or damaged.
14. Install Outdoor Lighting
Outdoor lighting can be a great accent to asphalt driveways, and they can also add a layer of security and protection. Create a landscape path using outdoor lights and light up the entrance into your home. This makes it more inviting while also adding a modern style. Lighting can also alert you if there is an intruder nearby. If you have issues with burglars or a high crime rate, make sure to opt for lights with motion sensors.
15. Plant a Garden
If you have a huge front lawn, planting a garden can be one of the best ways to add a classic, traditional look to your home, as well as make it more inviting! You can choose to plant a rose bush garden, or make your home more Mediterranean-styled by planting an herb garden! To add functionality, feel free to plant a vegetable garden that is both beautiful and provides fresh produce for you and your family. Whichever type of garden you choose to install, you can be sure it will add a pop of greenery and a sense of serenity to your home.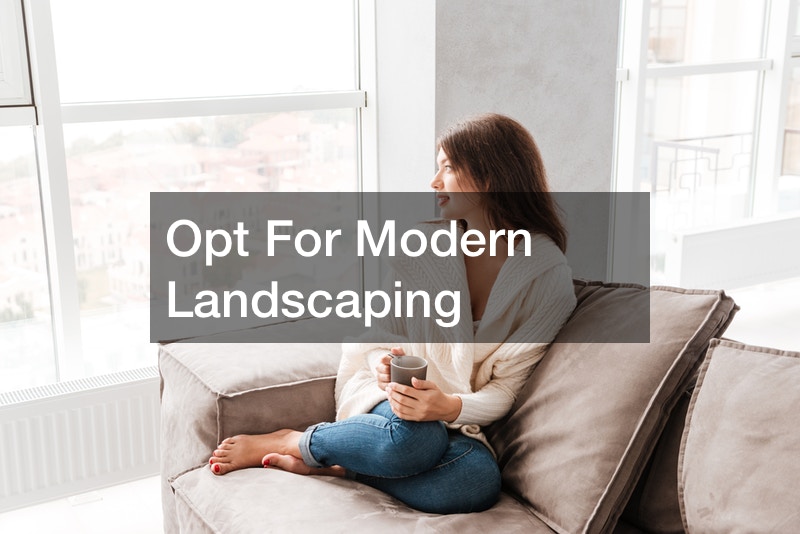 16. Opt For Modern Landscaping
If you don't have time to maintain a garden, or live in a harsher climate, consider opting for modern landscaping using drought-resistant plants. Drought-resistant plants can include cacti and succulents. Other modern landscaping includes using sand, gravel, pebbles, and even concrete or stonework. Not only is modern landscaping a good investment if you want to sell your home, but it's also a great way to save money! Watering your lawn and your plants can be expensive and quickly reflect in your water and energy bills. Fortunately, modern landscaping can take care of this issue relatively quickly!
17. Trim Shrubs and Trees
Overgrown shrubs and trees can make your home appear outdated, dilapidated, and even scary! It's best to trim any shrubs and trees that are overgrowing on your property. This can also add more lighting into your home, which can help your home stay at a comfortable temperature and save you on cooling costs.
18. Clean Your Lawn
Similar to trimming your shrubs and trees, you should also clean up your lawn of any litter, weeds, and dead grass. Cleaning your lawn can take as little as a day, and it's a great way to quickly improve the look of your home while also adding value! No one wants to buy a home with a dead lawn, and it can be difficult to fix your lawn if you let weeds overgrow it. Make sure to take a day to clean up any old toys, trash, and weeds, and consider planting new grass seeds or installing new turf over your old lawn. Although this can be pricey, it's worth the expense to fix your home's overall look and style.
19. Update your Patio Furniture
Old patio furniture can be charming, or it can be an eyesore. It's best to update any patio furniture that is fading, broken, dirty, and just plain old. Fortunately, you can get great deals on newer patio furniture by visiting online marketplaces such as Craigslist and Facebook. Newer patio furniture is one of the quickest ways to add a luxurious, yet warm style to your home.
A Little Goes a Long Way
Improving your home's style is an investment you should be willing to undertake, as it can add value to your home and make your time living there more enjoyable! Use our tips above to improve the look of your home, and be the envy of the neighborhood!