How Much for a Gutter Installation Service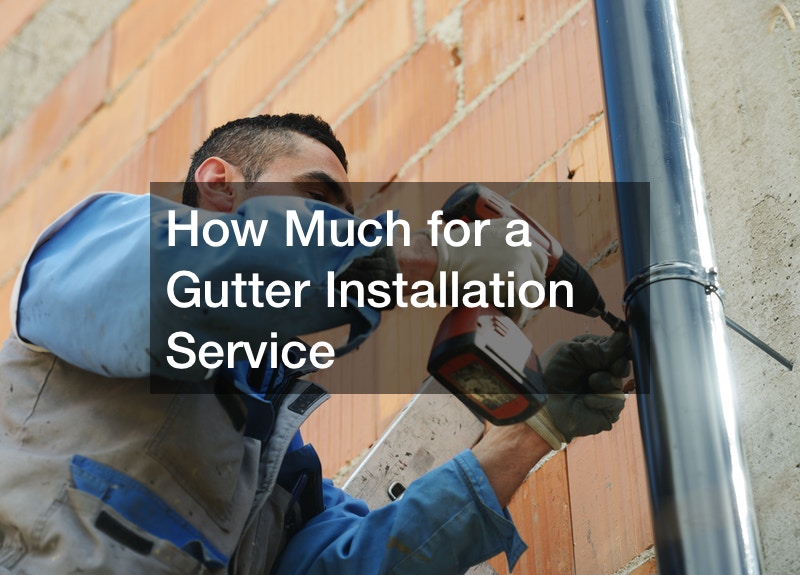 How Much for a Gutter Installation Service

Gutters are a must for any home, and aging gutters can cause a lot of roof damage. But how much does it cost to hire a gutter installation service? This article will describe how an expert prices homes for new gutters.
When the gutter installation crew gets to your home, they will manually measure the perimeter of the house. These measurements will give them the total linear footage of gutters that will need to be placed along the edges of the roof.
Downspouts are also taken into consideration. For one-story homes, downspouts are generally 13 linear feet. For two-story homes, you can simply double that to 26 linear feet.
End caps and miters also need to be taken into account. End caps are placed at the edge of the gutter. Miters are shaped 90 degrees and help connect the straight line gutters around corners of the house. End caps are about one linear foot, and miters are about four linear feet.
All of these numbers are added up, and the sum is used in the contractor's pricing equation to figure out the total cost. The example in the video above is a one-story home with 218 linear feet of gutters, totaling to $1300-$1600.
This may seem like a steep price, but is exponentially less than the cost of water damage or roof replacements that can be caused by worn-out gutters. Click on the video above to learn more.