How to Paint a Bathroom Vanity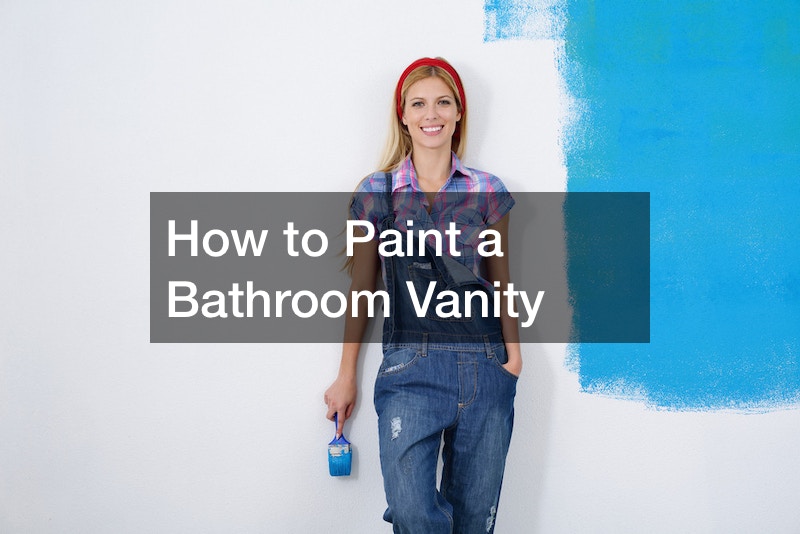 How to Paint a Bathroom Vanity

You can do some DIY projects instead of hiring a professional. Painting a bathroom vanity is one of them. If you're revamping your whole bathroom, you might as well give your vanity a new look too.
Use the steps below to paint your bathroom vanity:
1. Use a cabinet transformation kit that comes with paint and a topcoat. You'll also need paintbrushes, rollers, gloves, painter's tape, and cloth.
2. Remove the cabinet drawers and doors and fill the surroundings with painter's tape.
3. Use painter's putty to fill any dents on the cabinet.
4. The kit may include a deglosser (used instead of priming) to apply to the restroom vanity surfaces.
5. First wipe the cabinet, drawers, and doors with a damp cloth, then with a dry cloth.
6. Paint the vanity, doors, and drawers and allow them to dry for two hours. Apply a second coat and let them dry for three hours.
7. Apply a protective topcoat and let it dry for 12 hours. The top coat makes the cabinet durable and scratch resistant.
8. Replace the drawers and cupboards.
For more tips on carrying out this fun DIY project, check out the video we have linked above. Get started with a purchase of a cabinet transformation kit and transform your restroom vanity.