How to Get Your Home Ready for Summer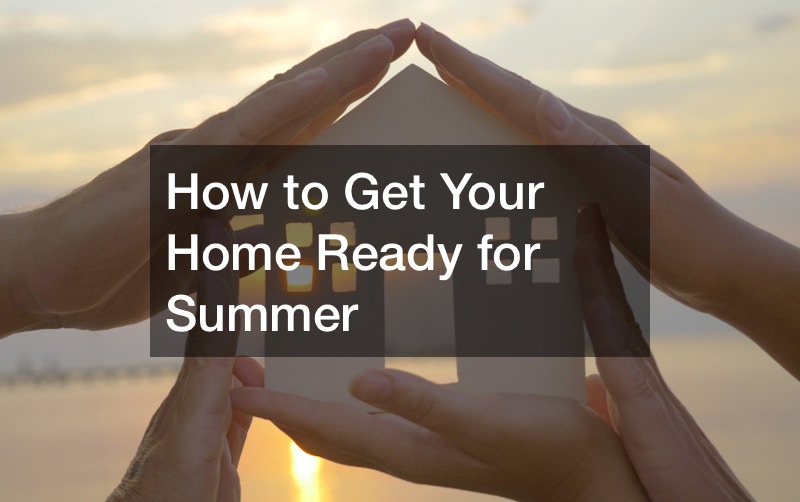 How to Get Your Home Ready for Summer

With summer comes a whole new set of requirements for anyone who wants to keep their home safe and comfortable. It's important to know what some of the details that you need to think about entail so that you can prepare your home accordingly. These should take into account that there may be more people up and about, which calls for you to ensure that your home looks as good as it feels. Read on to see some practical ways that you can go about getting your home ready for summer so that you can be sure you've given your family the absolute best.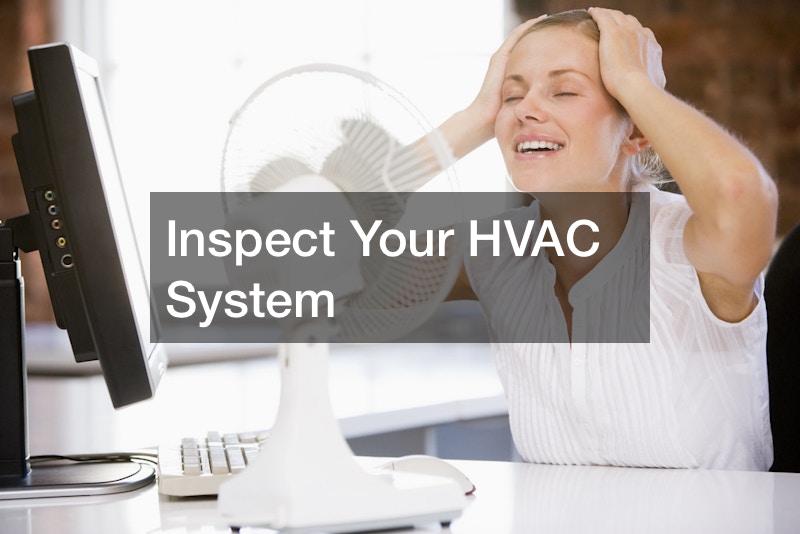 Inspect Your HVAC System
The rise in temperatures in summer makes it important to ensure that you can keep your interior comfortable for your family. This means that you're likely to use your HVAC a lot more and so it needs to be in good shape. A HVAC inspection can help you service your unit and check for any hidden issues that may be hiding in the background. As a result, you can ensure that it's in perfect shape and isn't likely to break down when you least expect it to, leaving your family in desperate need of some cool, fresh air.
Find a local HVAC contractor whom you can call to help you get your system in good shape whenever an issue comes up. The same person should be the one to come over to perform preventative maintenance on a regular basis. When you have an expert that you know at hand to help you, you can have a much easier time checking the system and making repairs. The processes are also bound to be a lot faster and professional, so take time to look for one if you don't currently have any that you can reach out to for an emergency or other issue.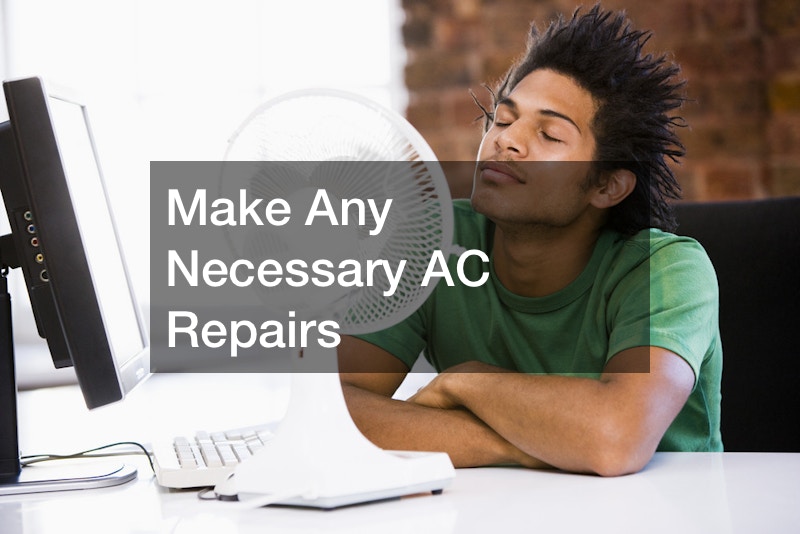 Make Any Necessary AC Repairs
If your home needs any AC repairs, summer is the perfect time to get them done. This is because you may have more guests coming over in this season and you don't want anyone inconvenienced. You also want to make sure that your home is in a safe and functional state for your own family. That said, prioritize projects like AC repairs to ensure that your air conditioner works as it should. This is because you're going to use it a lot more this season. With some planning, you'll find that AC maintenance need not take up a lot of your time and money, especially if you don't do it as an emergency.
For these reasons, don't wait until your unit breaks down to think about fixing it. Instead, try and stay on top of any issues by finding a local expert who is knowledgeable in all matters to do with AC. This can improve efficiency for your home to a considerable degree, so it's well worth taking the time to get it done.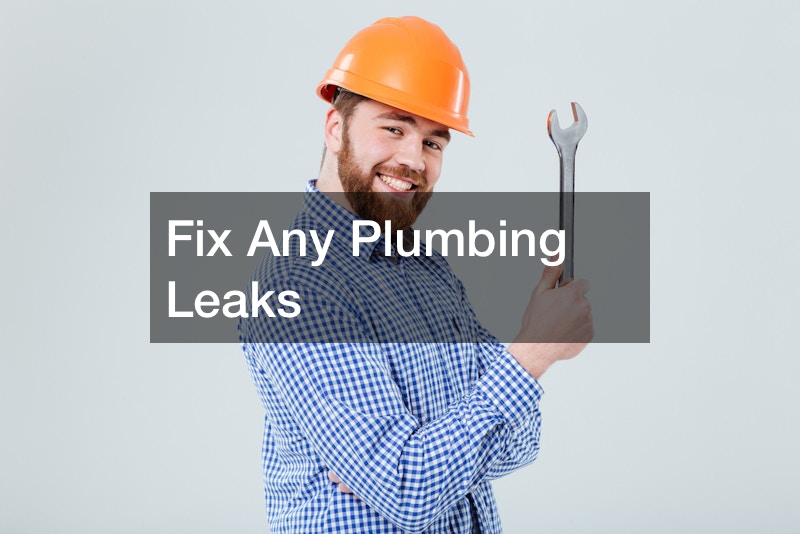 Fix Any Plumbing Leaks
Your home's plumbing is a major part of your house and it can impact your family's comfort. If you're not careful, it can also cost you money in the form of water wasted due to leaks and also negatively affect the environment, making your home unsustainable. These are some of the reasons why you ought to perform an inspection to see if your plumbing is in good shape for the summer.
Call local plumbers to perform a thorough inspection and work with them to upgrade your home's plumbing. If they find any issues that need attention, let them handle them professionally so that you can be sure your home is safe and sustainable. Since it will be easy to perform an in-depth inspection in this season, take advantage and have one done. You can also upgrade any fixtures that are troubling you to ensure you don't have to deal with problematic taps and drains that don't flow.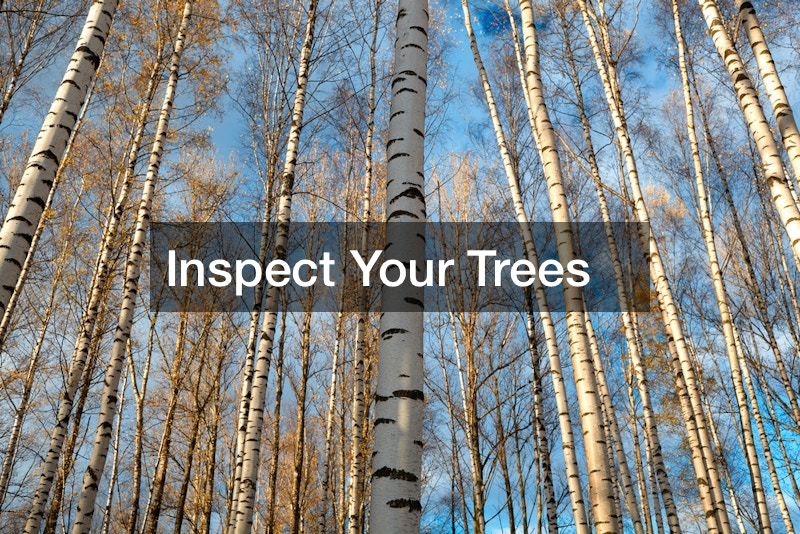 Inspect Your Trees
Next, perform an inspection of the trees around your home. This is the best time to get any diseased trees taken care of by professionals. If you spot any trees that are hanging precariously close to your home, it's best to play the safe cards and call for emergency tree removal. This is because it's a good idea to ensure that there's nothing that could go wrong and put your family and home at risk of serious damage.
If you have the necessary tools and experience, you can prune any overgrown trees yourself to make sure that they keep growing the right way. Remember that some tasks involving the trees around your home may be a bit dangerous to take on by yourself. For this reason, don't hesitate to call a professional to help you get them in shape. They'll have the necessary tools and training to carefully and safely handle any issues that you may have with your home's trees.
Get Your Sprinklers Ready
This is also the right time for you to get sprinkler system repair done. If you want to keep your lawn in great shape and make sure that it stays green and alluring, a good sprinkler can prove quite helpful. When your lawn is in great shape for the summer, you know that family hangouts and other events at home will be amazing. A good sprinkler system will also help you avoid losing water to leaks and adequately water the entire lawn.
It may not even take a lot to get your sprinkler system in good shape, especially if you've been maintaining it regularly. If you've had yours for a long time, it's a good idea for you to consider replacing it. This is because it may take a lot to repair and it still won't function as optimally as it was designed to. Rather than have to deal with this headache, take the right steps.
Give Your Siding a Fresh Coat of Paint
Your home's siding affects the curb appeal a lot, so it's a good idea to paint it afresh for summer. This is the case regardless of whether you want to sell your house or you'll keep living in it for an indefinite length of time to come. When your siding is freshly painted, you can be sure that all the other upgrades you make to your home's exterior will be amplified.
Find a professional who can help you get your home looking as good as new. Once the siding is painted, you'll be proud of your house and you can be sure that you'll smile every single time you get back home. It may not cost a lot of money to repaint your home's siding, and this is the main reason why this is one of the best home projects to start with in summer. It may give you the motivation that you need to get even more done as well, which is the main reason why you should consider making it one of your first projects.
Paint the Interior
It's a good idea to refresh the paint inside your home so that the outside looks as good as the inside. This may call for you to find a local painter who will help you get the job done fast and professionally. If you want to change the existing color, remember that it's best to keep the colors neutral and calm. If you want to include some bright and bold colors, pick an accent wall so that the effect is not extreme and likely to get you longing for a fresh coat of paint shortly afterward.
If you're up for the challenge and don't mind the job taking a bit longer to complete, you can paint your home yourself. It will be even better to do if you can find a friend or family member who is willing to help you out. You'll learn a few tips in the process and have something fun to bond over. To boot, you're also going to save a good amount of money in the end.
Make a Garage Door Upgrade
If your garage door is acting up and it seems to be giving you a fresh headache every once in a while, it's a good idea to upgrade it. There are many benefits that come with getting a brand new garage door for your home, chief of which is that it can boost safety considerably. Garage door technology has also grown by leaps and bounds, and some research can show you some of the most important features to look for when shopping for a new garage door. When you make an upgrade, you can improve security considerably if get a door with better locking mechanisms.
You can also improve efficiency and get one whose controls are efficient and powerful. This will save you a lot of hassle whenever you need to use your garage. Finally, a garage door upgrade can boost your home's curb appeal. There are various garage doors on the market that can be made to match your home's appearance, from the color to the layout and design. That said, shop around and consult with professionals so that you can make a purchase that's going to serve you well.
Improve Energy Efficiency
Another important project you can take on to get your home ready for summer is to improve the energy efficiency of your house. This is because you may spend a lot of time entertaining friends and family, and if you live in an area with a hot climate, you can be sure that your energy usage will go up. Some of the ways that you can improve energy efficiency are by getting your appliances tuned up so that they function optimally with minimal stress on energy. This can also lengthen their lifespan and allow you to get a lot more quality service out of them.
Another simple yet effective way to improve energy efficiency is to switch out any regular bulbs in your home to LED bulbs. Doing this can enable you to save on the energy that's used whenever the lights are on in and around your home. Since LED bulbs also have a longer lifespan than regular bulbs, you're going to save money you'd have had to spend on getting new bulbs when those that you have to get thrown away. The fact that they give off minimal heat while they're on is the final reason why LED bulbs are an important consideration to make. They can get your home one step closer to being a sustainable haven.
Safeguard from Pests
Last but not least, summer comes with a barrage of pests like bugs and rodents. For this reason, you need to be on high alert and put preventative measures in place. The first measure is to perform a thorough evaluation of your home and check for any signs of a pest infestation if you know them. If you're not sure what you need to look out for, you can always call an exterminator to check if there are any pests about to infest your home and cause you discomfort with the possibility of disease. Getting an inspection done is even more important if your home has been overrun by pests in the past.
Look for a local pest exterminator who is knowledgeable about the most problematic pests in your area. When you find one, ask them about the steps you can take to make sure that you don't have to deal with the issue of pests. It's also a good idea to learn about the common pests that you need to watch out for so that, in case of anything, you'll be able to act fast. You can ask your friends and neighbors if they know any professionals who you can work with, or look for some on the internet.
Focus on these home improvements to make sure that your home is ready for summer. When you do, you can be sure that this season will be a lot more enjoyable for you and your family. You'll also be proud to share your space with family and friends who are sure to notice the impeccable state of your home.