What Finish to Choose for Your Amish Furniture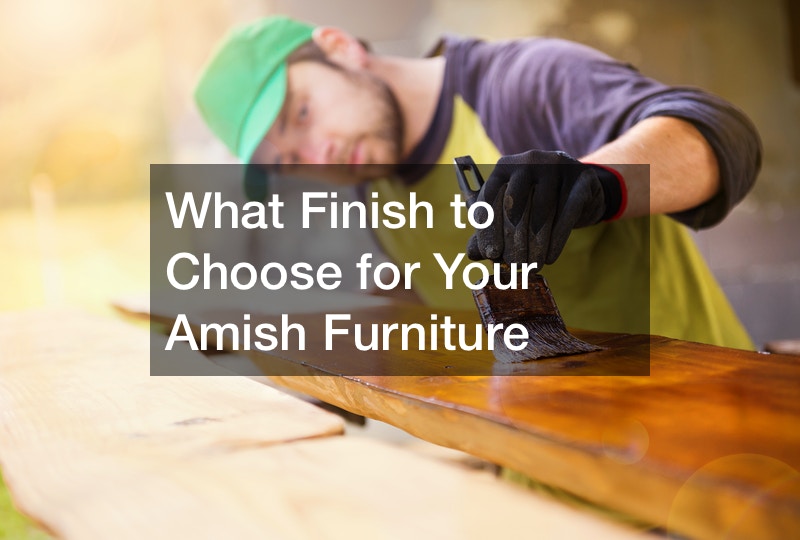 What Finish to Choose for Your Amish Furniture

If you are getting new furniture, you want nothing less than the best. That's why you should strongly consider Amish furniture. Furniture built by Amish craftsman offers unparalleled quality.
And your furniture can be customized to meet all of your needs and wants. One thing you'll need to choose is the type of stain or finish for your furniture. If you're not sure where to start, don't worry. In this video, you will learn about how to choose the right finish for your Amish furniture.
The stain you choose will drastically affect the look and feel of the room in which your new furniture will be placed. A simple change in shade can make a huge difference. This means it can be difficult to decide what to go with, but it also means you can pinpoint the exact aesthetic you want. Some stains look better on some wood types than others, so when you;re choosing, consider the wood your furniture is made out of.
.