Questions to Ask Your Fence Contracting Service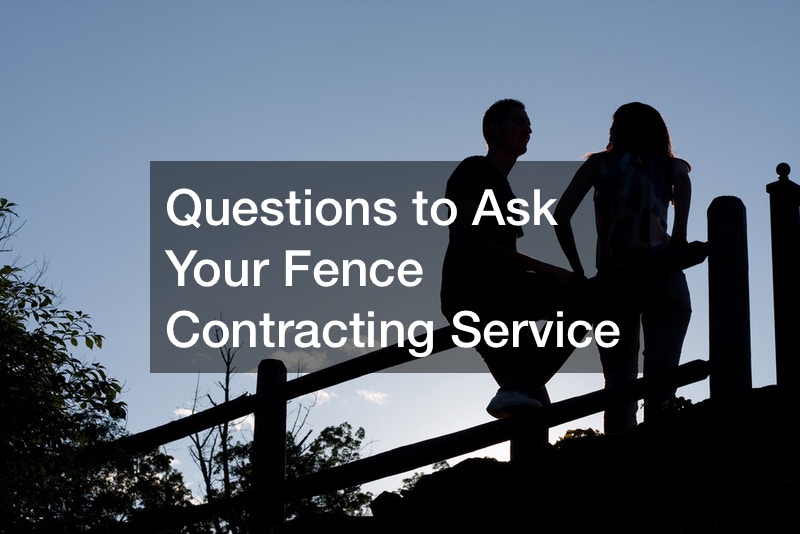 Questions to Ask Your Fence Contracting Service

Before you seek fence contracting services, there are five essential questions you need to ask your next contractor to enable you to make an informed choice. Before hiring, it's vital to check the reviews of Google or Facebook since the testimonials from these platforms cannot be altered or removed.
The first question you need to ask is to see at least two references for fence contracting services they have provided to previous clients within the last six months and two more references in the past year.
It will help you see the quality to expect on the first day and what to expect your fence will look like after several years.
The second query is a copy of the workman's compensation insurance to avoid incurring a lawsuit if an accident occurs while they are working on your premise. The third is the timeline for the fence contracting services and completing the tasks. The fourth question is about their service charge and any other additional charges. The final one concerns the employers or subcontractors involved in the project to ensure the contractors' insurance will also cover them.