Things to Know Before Renting a Dumpster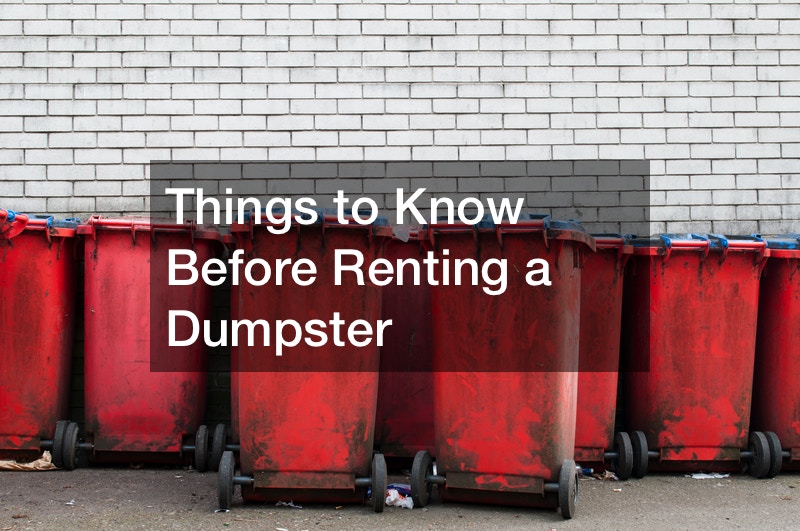 Things to Know Before Renting a Dumpster

Have you thought about the possible need to rent a dumpster to take care of some debris lying around your home or yard? If so, you need to know what it means to rent a dumpster and a few things to consider before.
Do not forget that a dumpster is a large object that will take up a significant amount of space in your driveway or on the street. If you need to have it located on the street for a short time, make sure you check with the home owner's association (HOA) before getting it.
Always check local ordinances to make sure it is acceptable for you to have a dumpster rented in your space. Some places do not allow these in residential neighborhoods. Also, try to check on the size of the unit you are ordering beforehand to ensure it is not too big or too small for your needs.
If you can check on these few things before you submit the paperwork for your rental, then you should be in good shape. As long as you think ahead like this, everything should turn out just fine for you. Enjoy getting rid of the clutter and enjoying your life more fully!