What to Ask Local Painters Before Hiring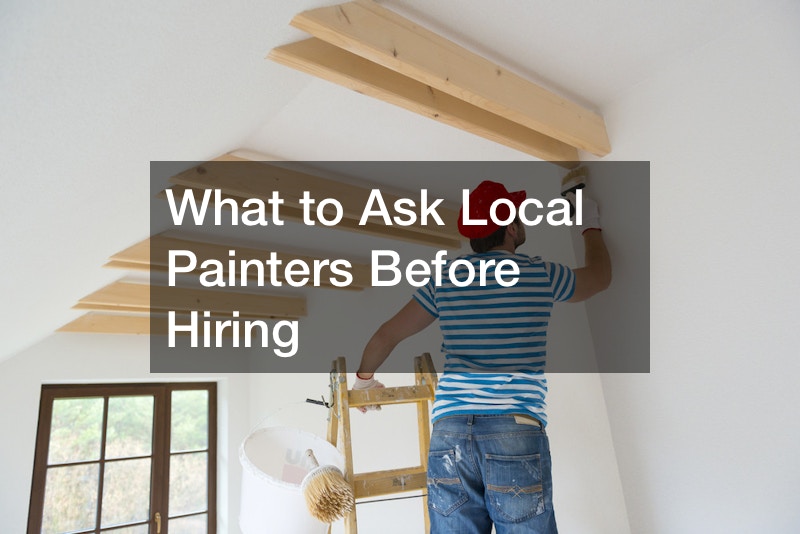 What to Ask Local Painters Before Hiring

Before hiring a local painter, there are some critical questions to ask the painter. Not all painters deliver the same quality work. That's why it's essential to know which questions to ask. The YouTube video "Ten Questions to Ask a potential painter" highlights the most important questions. These questions will help property owners distinguish between painters that deliver subpar work and painters that deliver outstanding work.
Finding the Right Contractor
The first and most important question to ask local painters during an interview is whether they have insurance. This will protect the property owner against liability should anyone get injured on-site. Another key question relates to references. Does the painter have any contactable references? This should give the property owner an idea of what to expect about quality work. Good contractors will have references on hand during the interview.
The training of a local painter also reveals a lot about their skill and ability. Ask about their training. Will the contractor be working alone, or do they have team members? Find out if each team member has undergone a reference and security check. Finally, find out about the materials that the painter will be using. This is usually included in the quote. The idea is to be sure that only quality materials will be used in the project.
.